8 TIPS TO SAVE ON TRAVEL, NOT QUALITY
Note from Melody
Hey all, it's beautiful outside right now this weather seriously drives my wanderlust. If you are like me, you love to travel. Your mind likes to travel to far off destinations like France, Italy, Japan, China… the list can go on. I recently met Laura through a mutual connection and absolutely loved her website about traveling without breaking the bank.
You can find one of my recent adventures traveling to London and 10 things to do for free HERE.
If you are new to my finance journey, you can check out my finance story of how I paid off over $65k in student loans here.
I'm excited to share with you her tips.
Happy finances, friends.
8 TIPS TO SAVE ON TRAVEL, NOT QUALITY
guest post by Laura from FrugalforLuxury.com
We all love the idea of traveling. When that idea becomes reality, we are on top of the world. We spend a couple of days to a couple of weeks visiting a new place, traveling to a far-away land, or simply relaxing with no agenda.
Whether countryside, on top of a mountain, toes in the sand, or city-style, those times are when family memories are made.
You offer your children new experiences, flavors, and cultures and you watch them grow and come back with a little piece of that treasured place in their hearts. You share your photos and stories on social media and you feel like a rock star. You did it and you'll treasure those times forever!
Now, all of this is great and beautiful when it happens, but how often do we have our eyes set on a destination or an experience… until we hit the dollar signs.
"We can't afford it." "Maybe next year." "Let's wait until the kids are older so they remember."  We've all said it. We've all thought about it. But there is another way!
How do we make this change?
There are so many ways to afford traveling and you want to be sure to follow a few key tips to not break the bank. We definitely want those kids to see the world. And those Mommies need a break from the routine!
You'll also find that we like luxury. So this article is not about sleeping on someone else's couch, nor working during the day to earn your night's sleep. We want you to have the experience you're dreaming of. We want you to see what you've been dreaming of on Instagram. You'll need comfort and beautiful experiences. We want you to brag when you get home!
Our key word here is FLEXIBILITY!
1. Be flexible with travel dates
When planning for a trip, define a general season when you can travel. The more dates you can shop, the more likely you will find flights and hotels within your budget.
More search engines allow you to be flexible with your travel dates. We always start our searches on kayak.com and set up price alerts. We enter a date that would work well for us and tell Kayak to let us know when the price changes within +/- 3 days of our wished travel time. We might set up several travel alerts over a month or so, in order to keep track of the best rates within our travel period.
We find that we are most flexible if we plan early! Start thinking about next year's vacation and shop flights for a couple of months. You will also enjoy some early-bird savings on many destinations.
As a general rule, if you can, avoid traveling during the Holidays and school vacation.
If you're able to travel in the off-peak periods, you will save on flights and accommodations!
Flying on Tuesdays will generally offer the cheapest rates as well.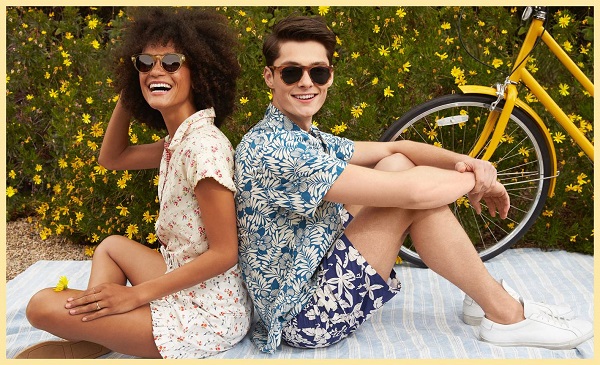 Be flexible with destinations
Our world has so much to be seen and discovered, be sure to keep your options open.
I honestly love not settling down on one destination and thinking that spontaneity will get me to a beautiful place I had not even thought about!
Alright, a couple of my favorite services to use when it comes to travel destinations (this gets me excited every time!):
NextVacay.com: we have used those guys so much over the past couple of years, they're the best! Their service is $25/year and you will save much more than that with the first flight you purchase. They are my hidden gem and this is how simple it works:
You let them know where you travel from and they will send you an email every time a good deal comes up for that airport to an attractive destination. We subscribed to similar services in the past and got so many emails about a special Atlanta to Ohio in January… not our ideal family vacation. Next Vacay only sends out deals to vacation destinations and you will only get deals from your airport of choice.
When they find a deal too good to pass, from a nearby airport, they might email you too. We generally travel from Orlando, FL, but might receive emails for a trip from Miami, Ft. Lauderdale, or Tampa.
The other great thing is the travel dates, which are generally during peak seasons and give you a range of dates to chose from. They might tell you – Orlando to Paris from mid-April to end of July. From there, you click on the link and book straight with the airline, which I am a big fan of!
HelloTrip.com: this one is great when you like opening a world map and are open to surprises. They have an Inspire Me button. Enter your departure city, dates, and budget. HelloTrip will return destinations matching your budget!

Be flexible with where you travel from
We would all love to fly from our closest airport.
However, it might be worth the drive to a further airport for much lower rates.
Keep in mind that some airlines, especially low-cost ones, fly from smaller airports. We flew to France for under $400 per person over the Holidays last year and had to drive down to Fort Lauderdale. No biggy and well worth the effort. We probably wouldn't have traveled at all since plane tickets were over $900 from Orlando!
ITA Matrix by Google: this one is my husband's favorite tool. He enters several departure airports and/or destination airports, puts in our travel dates and lets the software know that we are flexible. The results show him the cheapest itineraries.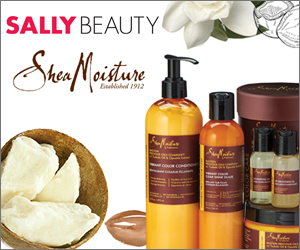 Be Flexible with accommodations
This is a big one and it can turn into being a lot of fun as you dig out local gems.
We travel with three little kids and like to have some space. We also like to experience new and unusual places. For several years now, we have been using AirBnB.com for our exploration trips. We have slept in wonderful places and always get a whole house. We've experienced wooden Alpine huts in the Austrian Alps (with all the comfort of a modern home), beautiful homes on the slopes of Norwegian fjords with unspoiled views of the water, etc. The price to stay in such accommodations is a fraction of that of a hotel, which would have never given us the authentic feel of the country we visited. Next on our list is a tree house!!
If you have to book a hotel, which we happily do on non-exploring trips, we shop it online and then call the hotel. They will usually be happy to match the rate or go lower, and might give you a nicer room than the one you would have booked through a general travel site!
Pack light
Checked luggage fees can add up and dramatically increase the price of your airfare. Pack light! If traveling with kids, purchase as much as you can locally – grocery stores across the globe sell diapers! Download our Travel-Light Packing List by signing up to our blog and never pack more than 2 checked luggage. You will also love navigating airports with less luggage, waiting for only a couple of bags at the baggage claim, not having to rent a bigger car to fit all the stuff, etc. Believe me, there is so much to packing light!
Prepare your own food
No matter how long you travel and how many mouths you have to feed, food costs become a large expense on vacation.
We much prefer visiting local grocery stores and purchasing local foods that we can prepare as we see fit.
We don't eat less, we just save on service. We also love shopping like locals and enjoying the food from the country we're visiting. We have some fond memories of our youngest child enjoying some crazy vinegar fish for breakfast in Iceland. She tried it for dinner one night and decided it was her new favorite food! Your family will become true world travelers for getting out of their comfort zones and experiencing the destinations from within. You won't mind the cost savings either!
Re-think taxis
I know… it is easy to come out of the airport or hotel and hire a taxi to your next stop. In over 20 years of traveling, 6 of which with young children, I don't remember ever stepping into a taxi. We much prefer renting a car or using public transportation. On a trip to Rome, we discovered that shuttle buses ran from the airport to the center of the city several times a day for 5 EUR per person. A taxi would have been so much more! We recently flew to NYC and used a bus and the metro to get to our hotel.
This one will require a bit of pre-trip research but will be time very well invested.
Travel insurance
This one can be overlooked. We typically only purchase travel insurance for bigger trips. You work hard all year to afford traveling and can't predict your emergency situations, especially if you plan early.
Travel insurances are generally fairly inexpensive and you will get most of your money back if you need to cancel!
Happy planning, happy travel!
Article by Laura Georgieff at FrugalForLuxury.com .
Laura writes a blog of saving tips, lifestyle posts and luxury travel reviews, taking her readers on world travel adventures
while helping them to save in order to afford more traveling.